Percorsi (Pathways)
Opportunities for the future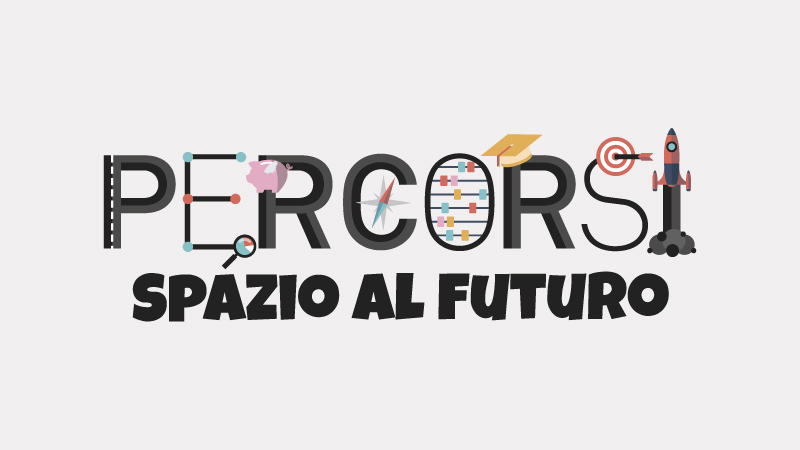 Multiplies the savings of students and their families to help them continue their studies beyond secondary school.
What does the programme consist of?
Percorsi helps you as a student and your family build up funds to cover the expenses associated with your studies and your educational and cultural activities.
What will you be offered?
Support for your savings.
Greater spending power for your studies.
Help with continuing education beyond secondary school.
What are the requirements for joining the programme?
Being resident in Turin or in the Metropolitan City of Turin (formerly the province of Turin).
Attending the 4th or 5th year of higher secondary school, whether state-run or private and legally recognised (technical institutes, professional institutes, high schools) for those born after 1 January 1993.
Current ISEE of 15,000 euros or less.
The non-repayable amounts you receive will be linked to the savings you make throughout the programme, which will last for a maximum of 6 years. The amount set aside every month on a regular basis (from 5 to 50 euros per month) will be quadrupled for expenses related to attend your secondary school, a degree course, a master's or technical further education courses at Italian or foreign schools and universities. These non-repayable supplements will amount to a maximum of 8,000 euros, which you can use exclusively for expenses related to your studies. The accumulated savings will remain yours and you can use them at the end of the programme.
Training and advice sessions are scheduled throughout the programme to ensure you make the best use of the funds made available.
Tuition fees for higher secondary schools, whether state-run or private and legally recognised (high schools, technical institutes, professional institutes) or post-secondary academies.
University fees included (degree fees and admission fees)
Registration for university master's degrees
Costs and any registration fees for tertiary education courses (technical further education institutes).
Activities promoted by schools.
Language, IT and further study courses
Seminars, conferences or cultural activities or other courses related to the education plan.
Purchase of books related to the education plan.
Purchase of PCs and accessories (essential for your school or university training).
Annual fee for internet connection or internet dongle.
Transport costs (public transport, bike sharing).
Rent costs (for students studying away from home).
Overseas studies arranged by the school, university, further education technical or art and music institutes (e.g. Erasmus).
Food (school or university canteens)
Stationery, equipment, tools.
Subscriptions to specialised magazines and cultural promotion activities (museum admission cards).
Psychological support.
Other types of expenses not included here and agreed with the Percorsi staff.
Applications can only be completed online, on this website, by clicking on "Apply here". The deadline is November 20th 2022.
If you have any further questions, click on "Ask for help" to contact our operators.
The programme can only accept a limited number of applications each year.
In January we will publish a ranking to let you know if you have been admitted.
If you have not been admitted, and you are still attending the 4th or 5th year of higher secondary school, you can re-apply next year.
For further information

How to join the programme
Download file