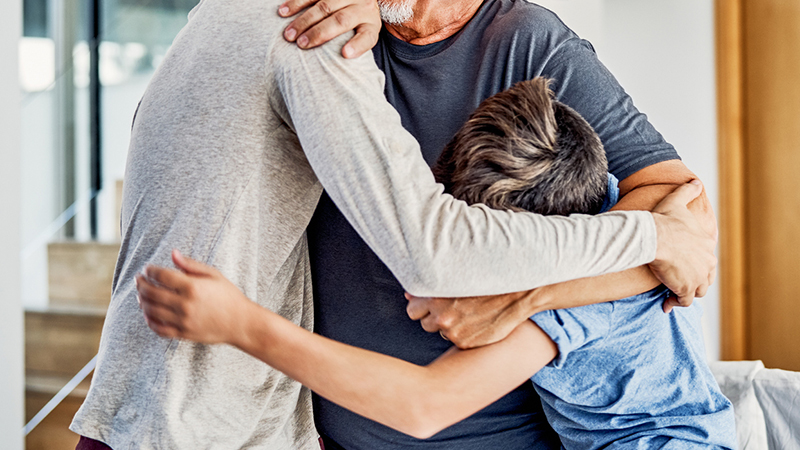 Offers social and employment reintegration pathways to help former prisoners lead law-abiding lives.
What does the programme consist of?
The Logos programme deals with the social and employment reintegration of people nearing the end of their sentence (also as an alternative measure). "Nearing the end of their sentence" means that they must be within 12 months of finishing their sentence. The alternative measures included are: probationary assignment to social services, home detention, semi-release regime and early release.
What are the objectives?
To prevent potential re-offending.
To promote recognition of individual responsibilities towards the community.
To improve employability.
To develop the ability to use local services effectively.
To gain the ability to re-establish and maintain friendships, social and family relationships (where possible).
To achieve a satisfactory degree of autonomy.
Educational support: support with planning the reintegration process, identifying ways to overcome the difficulties encountered, rebuilding and/or maintaining friendships and family and social relationships.
Job-seeking support: a service that involves several meetings intended to highlight the skills the beneficiary has that might be attractive to the labour market.
Skills inventory: structured analysis of the personal skills that can be used at work.
Preparing for work course: a course intended to strengthen the social skills required to enter the world of work.
Work club: training provided for a maximum of 6 months to stimulate/improve the ability to search for work actively and independently.
Training or enabling pathways: courses to gain specific certified skills, run by local training agencies.
Psychological support: service offered to people with relational and emotional vulnerabilities.
Job placement: preparatory traineeships and targeted traineeships intended to evolve into permanent jobs.
Housing support: intended for any beneficiaries of the project who are homeless.
Financial support: to allow people who lack resources and family support to fulfil urgent daily requirements.
Family mediation: to facilitate, where possible, the beneficiary's return to his or her family unit (whether original and/or acquired) and the start of its reorganisation.
Adults who are nearing the end of their sentence (also as an alternative measure) and young adults on probation, whose relationship networks are based in the city of Turin.
People who have no current behavioural addictions or addictions to psychoactive substances.
People who do not have significant personality disorders.
Foreigners with a valid residence permit/confirmation of residence permit application.
Individuals are referred to Ufficio Pio by the relevant bodies (office for external criminal conviction enforcement, children's social services, prisons) completing an application form.
Ricevi aggiornamenti sulle esperienze di volontariato